Cloud Interactive Hot Desking App
Overview
2019-2020
UX + UI Design


Objective
With the expansion of the company, Cloud Interactive needs a solution for letting both onsite and offsite employees work collaboratively and efficiently.
About
The application is easy to use and enables users to contact tracing in the workplace. The employees who are working offsite can easily reach out for support and find out who is in the office. For managers, it allows them to check up each employee's location and time history that helps optimize the workspace and manage remote working effectively.
Scope
iOS app + Android app + website (design & illustration)
Wireframe

The app combines four main functions for users to easily understand and book the seat efficiently during every day.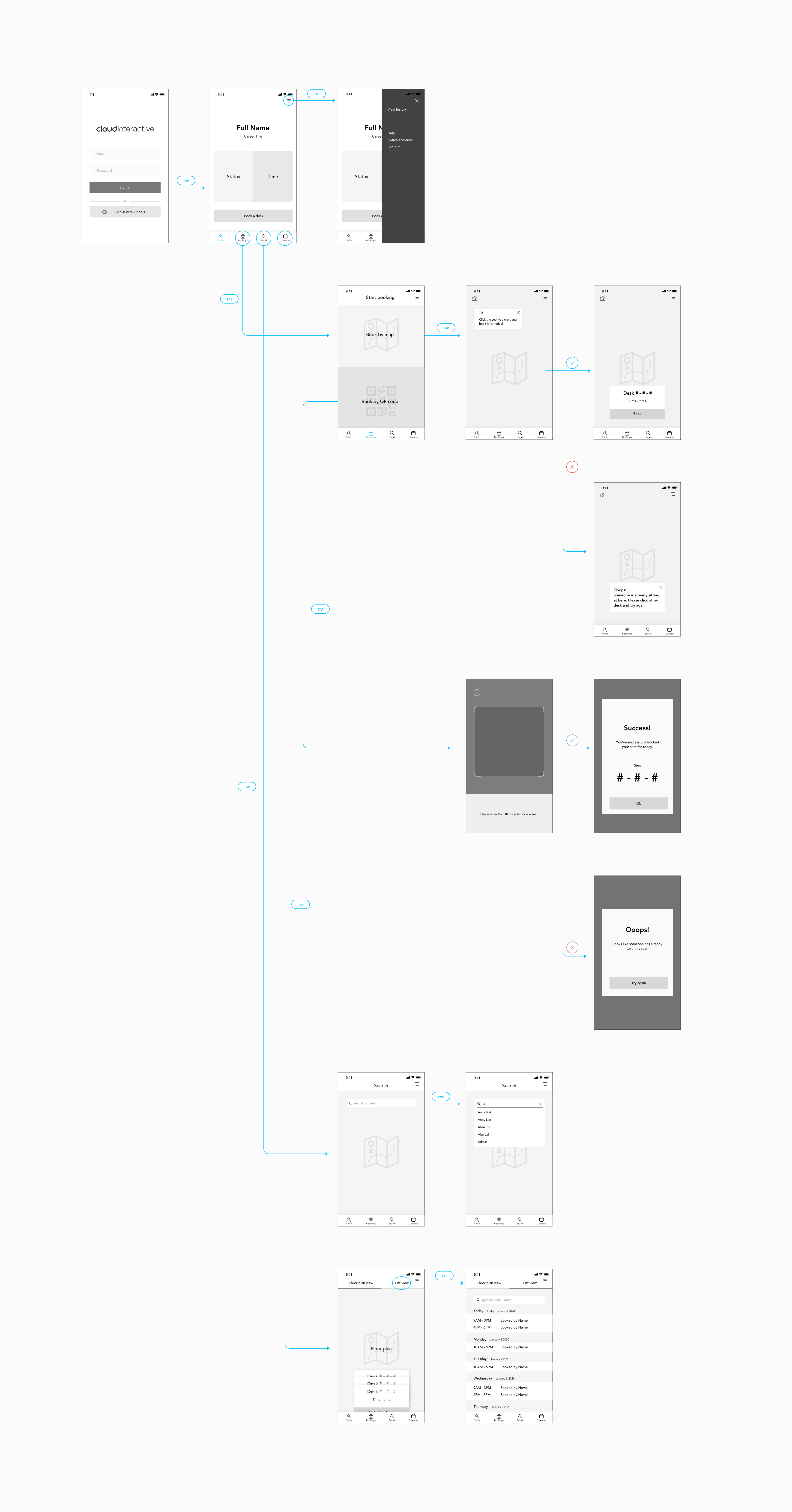 Design Concept

Since all design elements are not stand in a flat and top view position, every single object have to follow a unique uniform foundation that can allow developers to easily and efficiently develop the product.
Illustrative Status

The different illustration scenarios can target users to some specific situation that occurs during the use of the system, which also lets them understand and give instructions for the next step.