Showtime: Take Action for the Sounds Underground
"What time is it?"
"SHOWTIME! SHOWTIME!"
Dancing in the subway has become a subculture performance in the underground New York City. Lots of people have same experience while they take the subway, two or three teenagers will carry the sound box go inside the carriage and start to dance when the door close. They call their dance steps "Litefeet", which is first emerged from Harlem and Bronx in the early 2000s.
Outcome

According to my investigation, most of the passengers think those dancers dancing in the moving subway car is dangerous, because it might hurt or kick others people when they are dancing and moving rapidly in the crowd. Although 63% of people think dancing in the moving car is a dangerous behavior, over half of the passengers are enjoying watching their performance. 
Although passengers seem welcome to the dancers, dancing in the subway is an illegal behavior in New York City. In 2014, NYPD started to ban those dancing performances in the subway and MTA has piled on with an anti-dancing PR campaign in every carriage. For most of the dancers, dancing is the only thing of their life, and they rely on it to make money. They utilize subway as a performing stage to train the guts as well as exposure their performances to the audience. For them, subway carriage is a great performing place, because when the train is moving, passengers cannot go outside but sitting in the car and watch their shows or doing their own things. 
The goal of those dancers is to broadcast the dance "Litefeet" and show it to the world. Based on these reasons, I would like to record their performance and visualize it to help people know more about the dancing.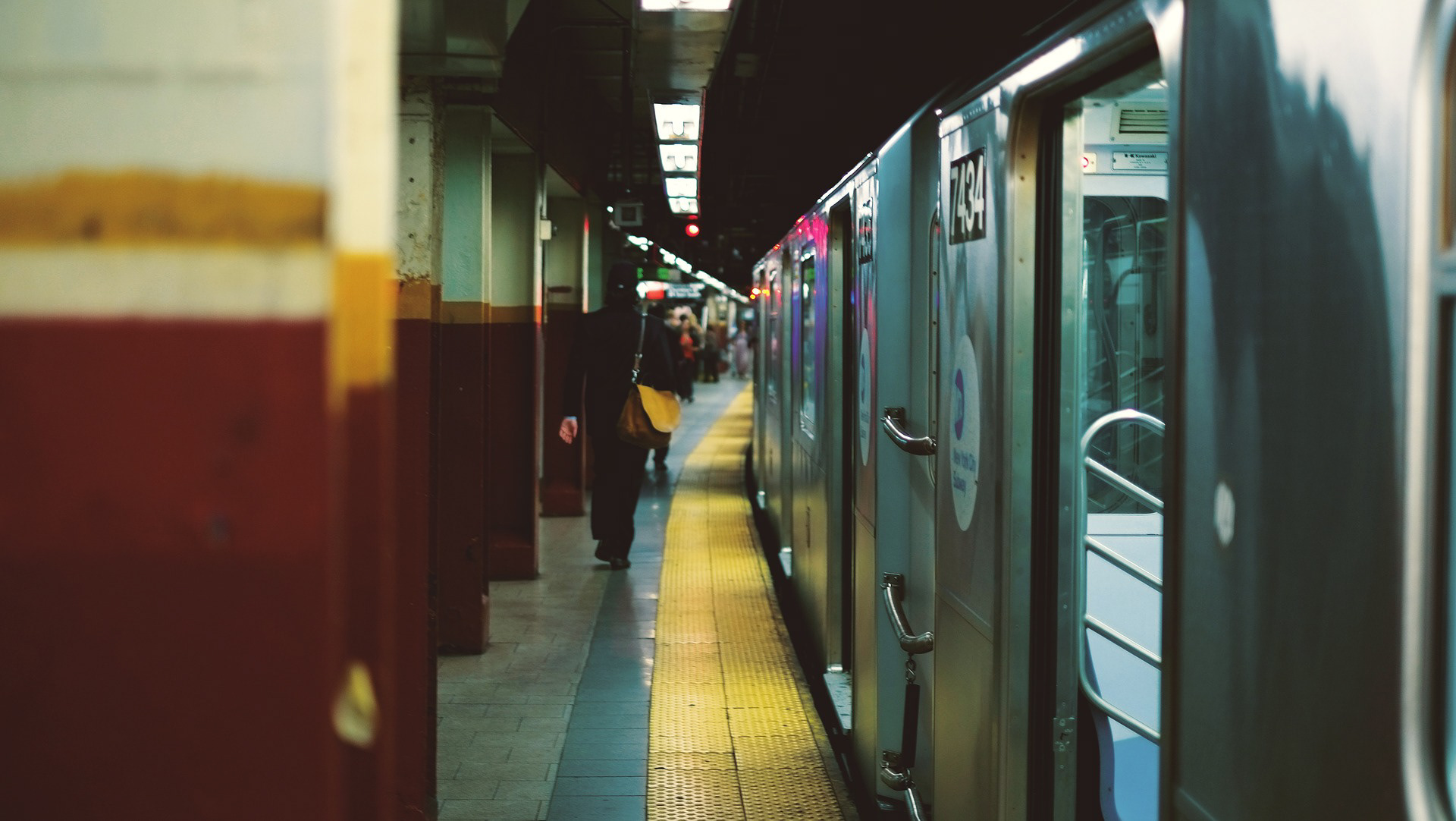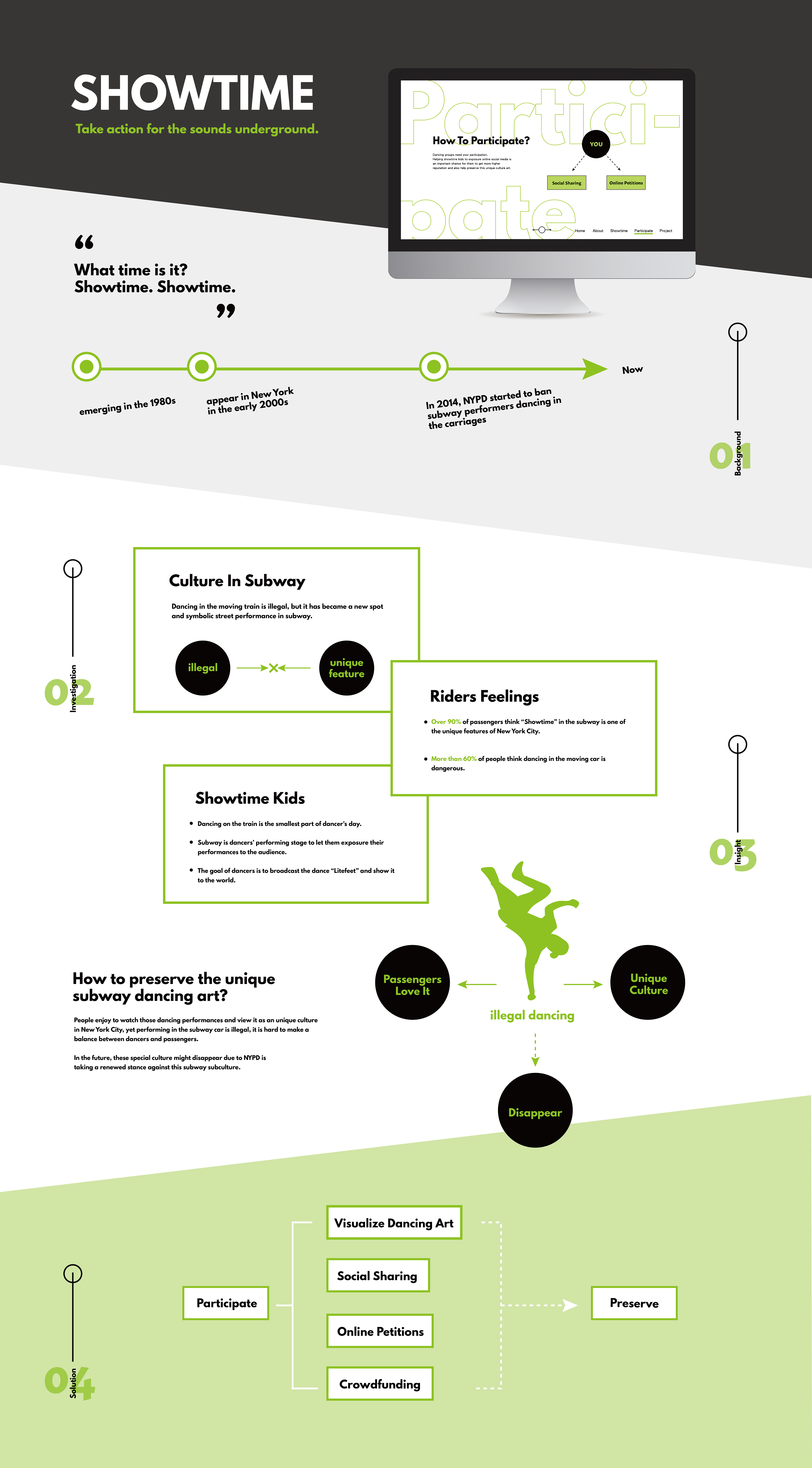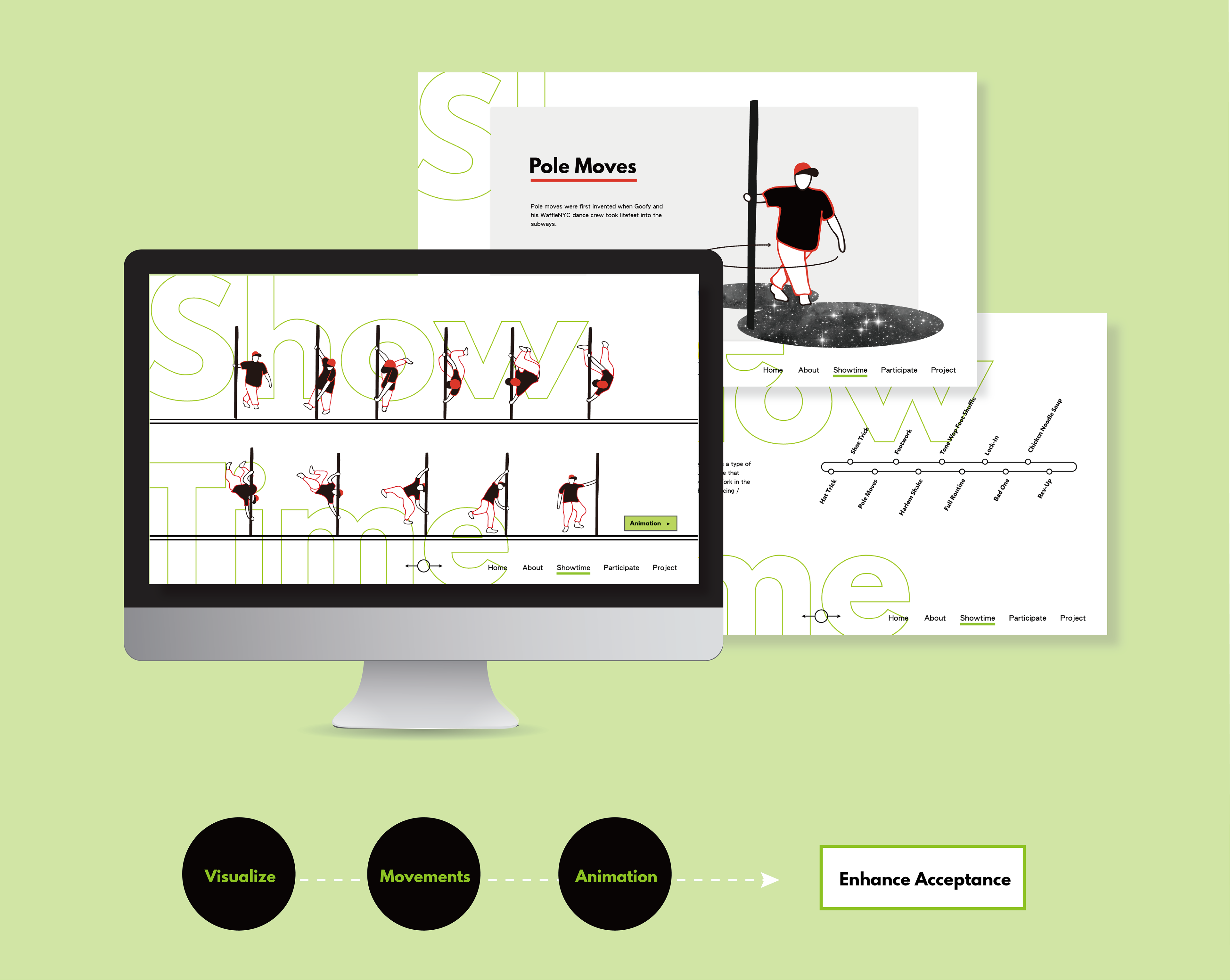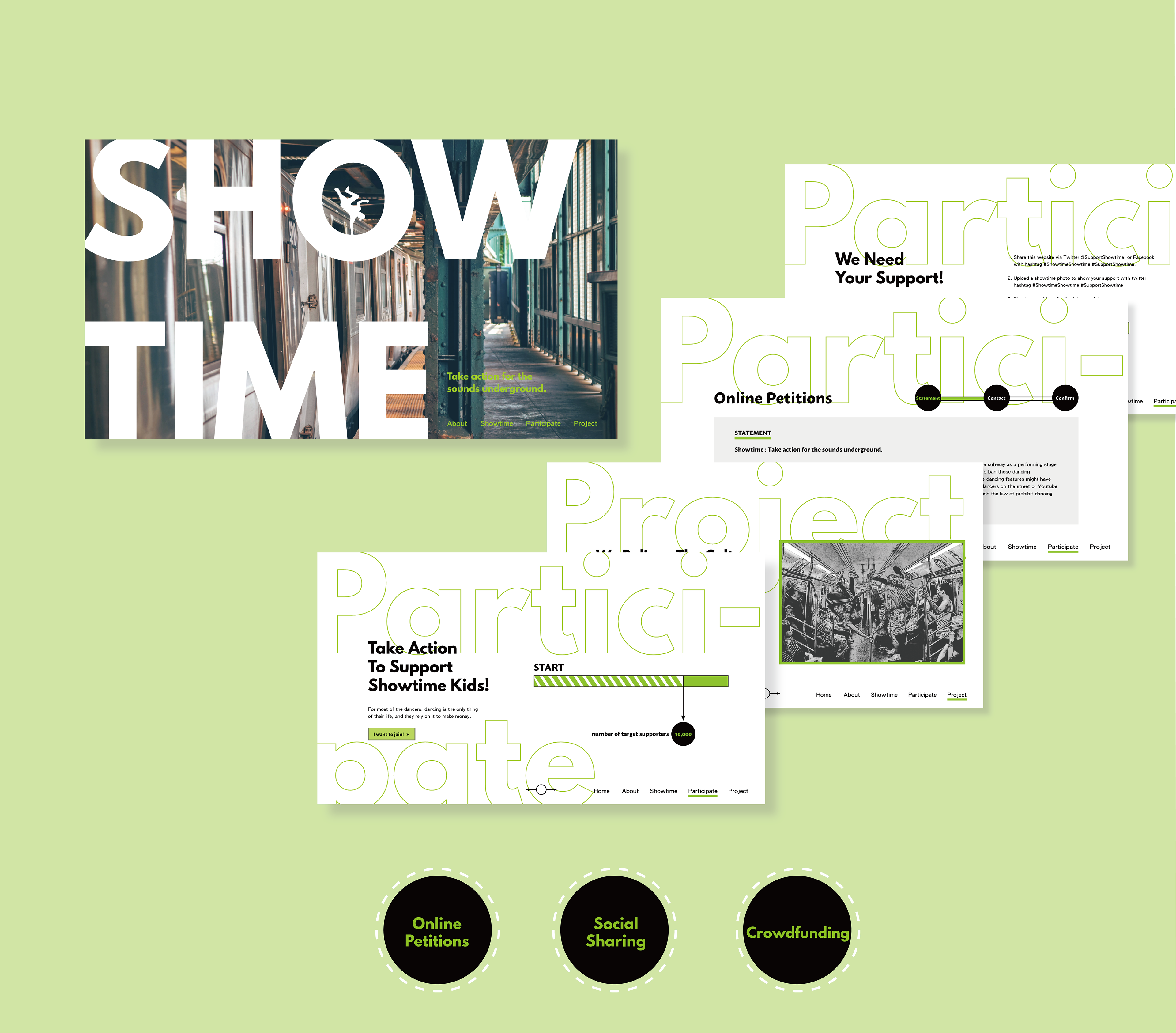 Mostly, those showtime kids will perform a dancing step calls "Pole Moves", which were first invented by one of the most popular dancing group WAFFLE when they took Litefeet into the subways. I would like to use this dancing step and design a short motion graphic to visualize and analyze their moving actions to help the audience know more about "Litefeet" features.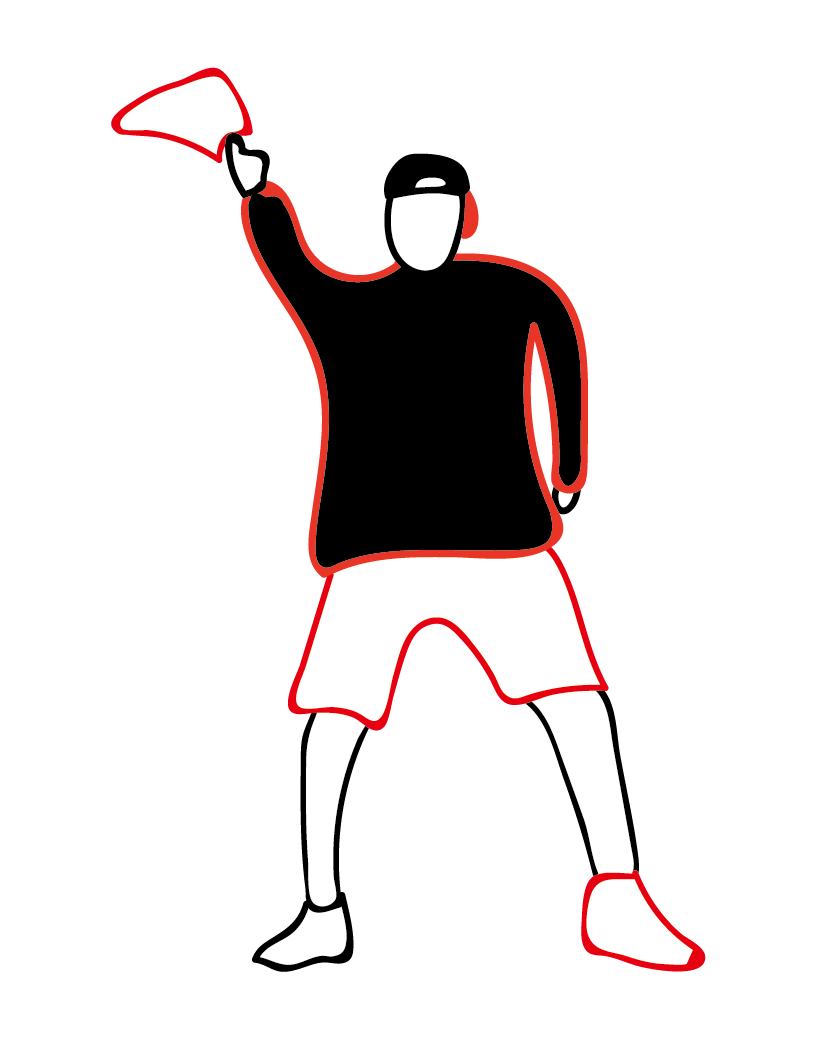 Due to dancing in the subway is illegal, these dancing features might have potential extinction possibility and become a historic subculture. In the future, people might only see those dancers on the street or Youtube channels without having true experience in the subway. Therefore, I would like to help them to preserve the dancing art and show it to more audience.