Formosa Plastics (PVC)
Order Management System


Taiwan Mercedes-Benz
Content Hub Redesign


Overview


Winter 2020
UX+UI Design
Objective


The official content site of Mercedes-Benz needs to refresh and add new test drive feature into the new one. The project aims to improve the original site as well as enhance the user experience to let audience understand clearly while broswing the site.
Current Pain Points


–
Current Content Hub Homepage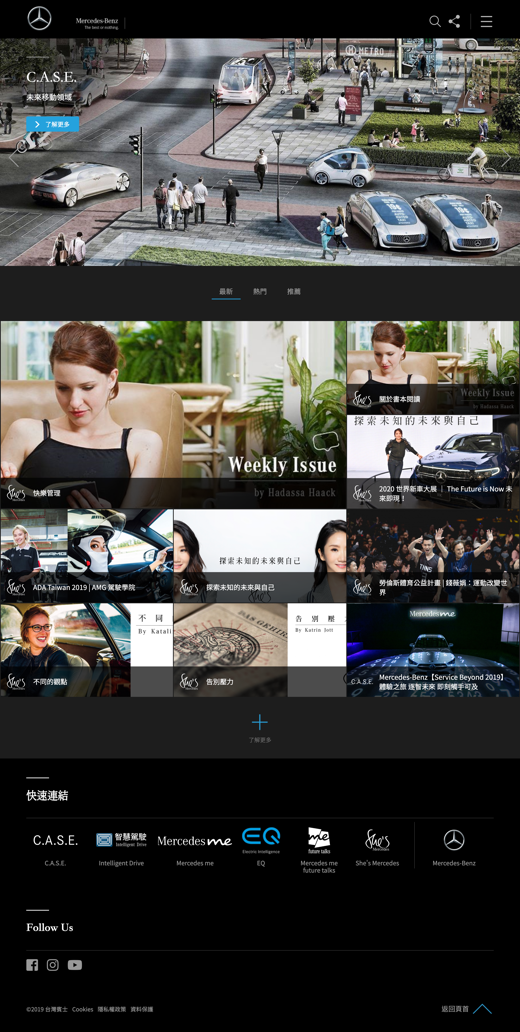 ︎Fuzzy positioning

The content is highly repetitive and the information structure is too obscure to provide clear navigation guidance.



︎Hard to communicate

Abbreviations or proper nouns are used in the six themes, and lack of proper descriptions can easily confuse users and reduce the probability of clicking to read.



︎Low readability

The article is monotonous and the content display width lacks a proper design. When there is a lot of content, the shortcomings of typesetting are more prominent.
Current Pain Points


–
Current Text Drive Page
︎Unclear architecture

The fields of different levels are listed in the same block with the same form of fields, which may cause misunderstanding by users.



︎Uncontrollable

After choosing a dealer or car model, it cannot be changed after filling in the information page, which is not convenient to operate.



︎Lack of guidance

If the dealer does not have a car model that the user wants to test drive, in addition to the notification, it does not provide appropriate instructions or tips for action.
"The experience aims to increase the contents' value and reach as well as turn traffic into an appointment for a test drive."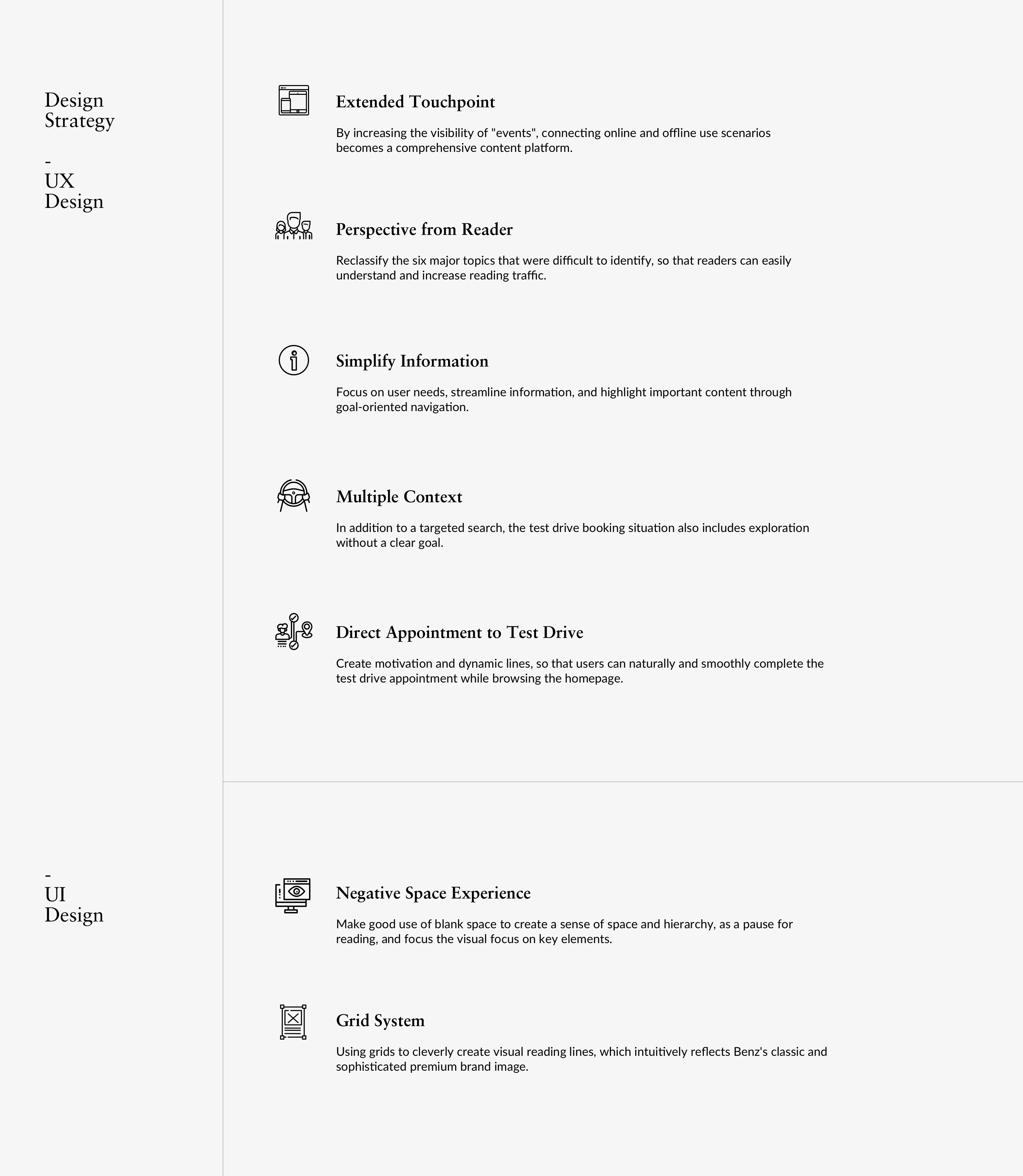 Cloud Interactive Hot Desking App
Overview
2019-2020
UX + UI Design


Objective
With the expansion of the company, Cloud Interactive needs a solution for letting both onsite and offsite employees work collaboratively and efficiently.
About
The application is easy to use and enables users to contact tracing in the workplace. The employees who are working offsite can easily reach out for support and find out who is in the office. For managers, it allows them to check up each employee's location and time history that helps optimize the workspace and manage remote working effectively.
Scope
iOS app + Android app + website (design & illustration)
Wireframe

The app combines four main functions for users to easily understand and book the seat efficiently during every day.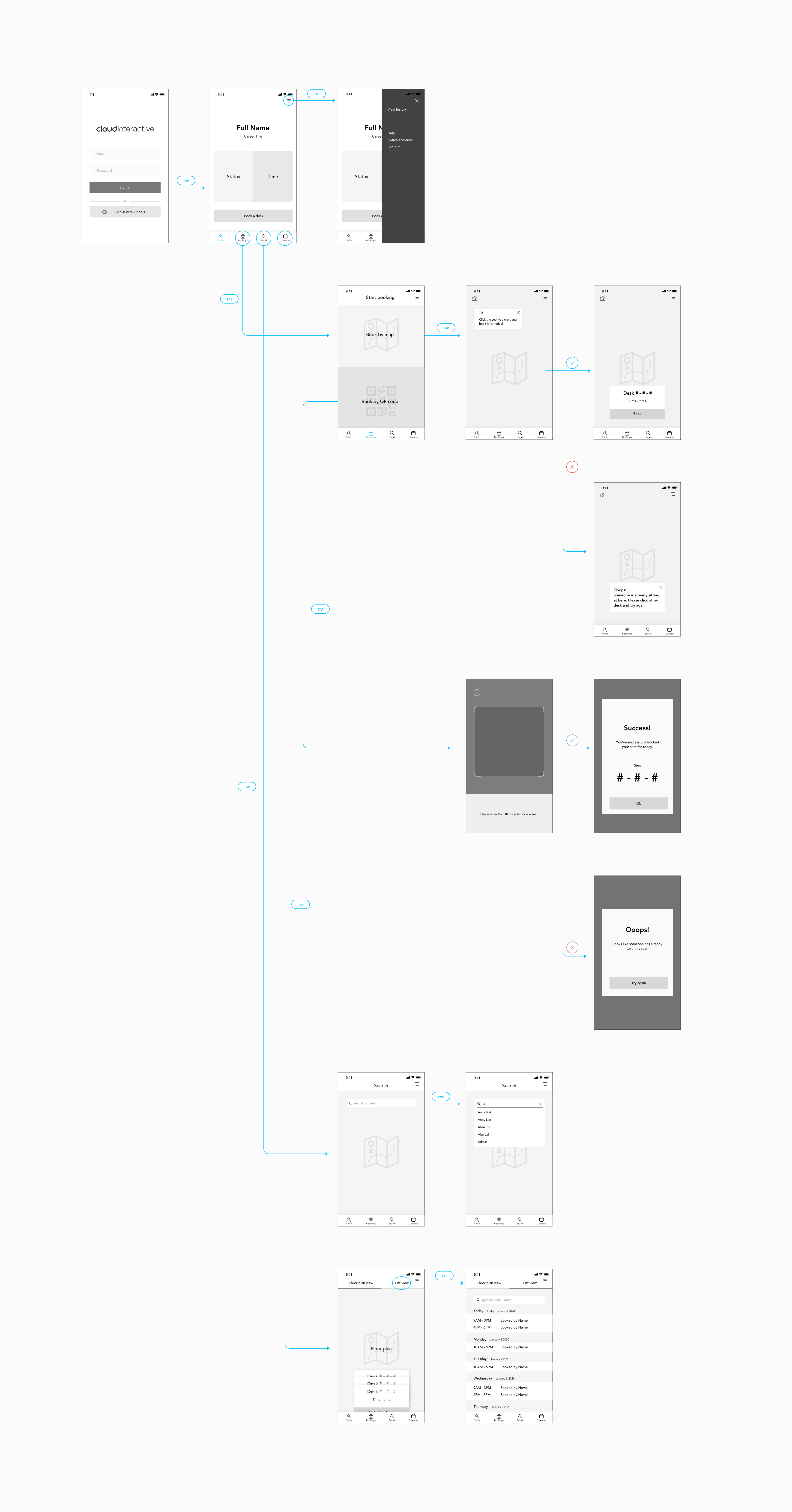 Design Concept

Since all design elements are not stand in a flat and top view position, every single object have to follow a unique uniform foundation that can allow developers to easily and efficiently develop the product.
Illustrative Status

The different illustration scenarios can target users to some specific situation that occurs during the use of the system, which also lets them understand and give instructions for the next step.
Way to Fluid: Toward Your Future Self
Overview

2018
M.F.A Thesis Project

-Interaction Design
-Graphic Design
-Book Bindings
Objective

The social connotation of the term self-identity has seen a radical change since the invention of the Internet. In order to develop a sense of well-being and importance, and stand out as individuals, it is essential for us to have a strong sense of identity.

Under the face of a changing world, our self-identity has now begun to signify a complex idea that not only encompasses changeable self-cognition, conflicts in cultural value, antagonistic political standpoints, and a shifting understanding of the notion of belonging, but the multiple displayed self in cyberspace. In contemporary society this multiplicity of ourselves is commonplace and drives us to the unpredictable future and impact.
"The thesis explores the role design can play in satisfying the new need for a more fluid identity and offers an approach to sharing and creating experiences that help shape our individual identities."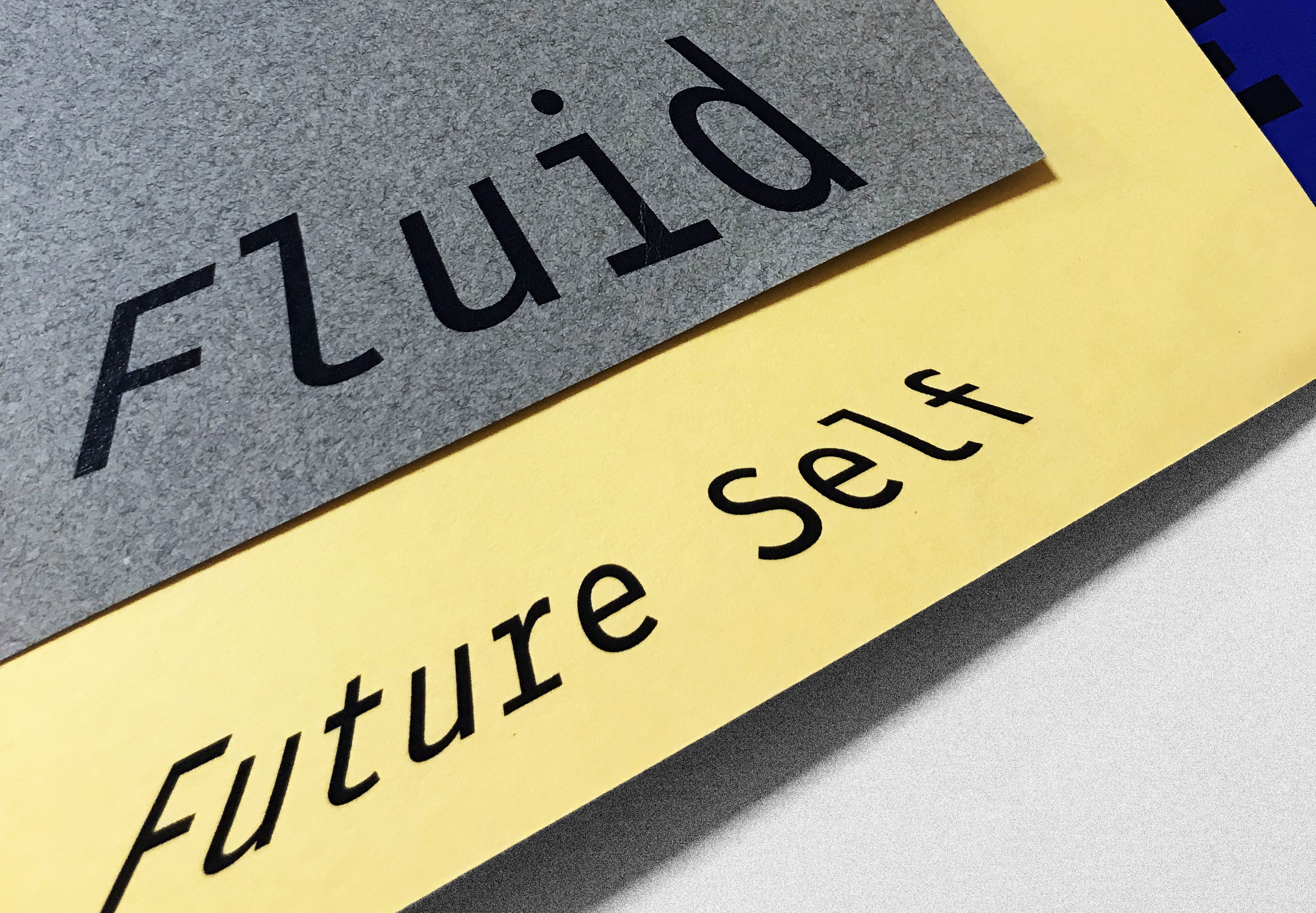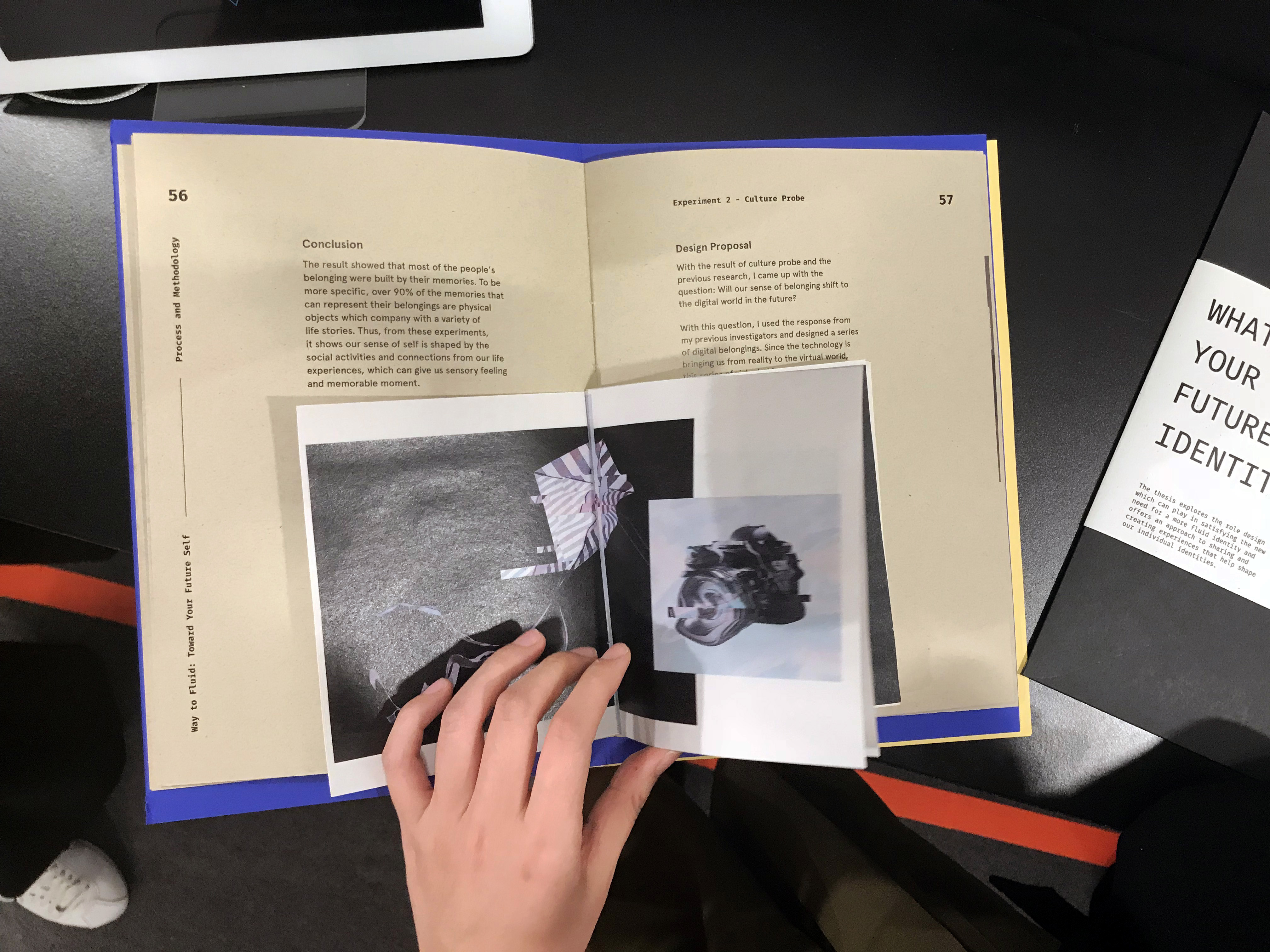 Experiments

#01
Remix

By using photos as people's self-identity and investigate how people describe themselves, I combined these two of them and looked into the diversity of people.

At the same time, I choose computer warning system to question and challenge the possibility of the future problem between technology and human's identity. Can technology identify our personality? Can the identify system upload all of our characters? Through the exploration, I use this combination to express that our self-identity is hard to define and be categorized, and lots of these identities conflict with each other yet coexistence inside our mind. In the last part of this remix design, I used a mirror to let passengers can also have an interaction with it and think about our self-identity.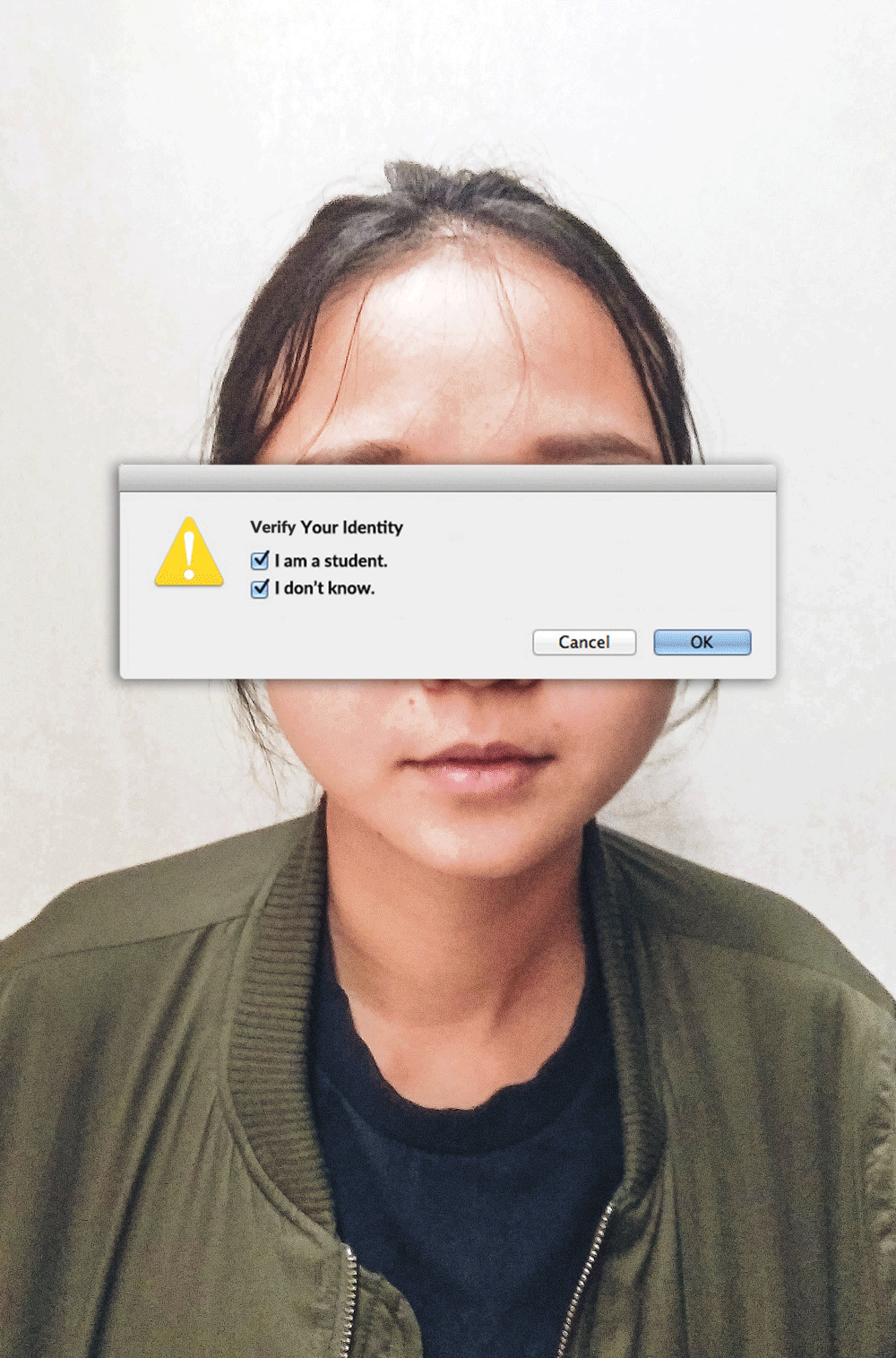 #02
Culture Probes

Due to the rapid technology development in nowadays, our life has changed profoundly, and the traditional notion of our self-identity is no longer suitable in present society as well. People tend to show what I look like instead of figure the question who I am. To find out where people build their social identity, and what happened when technology meets our original self, I utilized the interface of Instagrams and asked people to draw down the things that will give them a sense of belonging. The result showed that most of the people's belonging were build by their memories and the experience. To be more specific, over 90% of the memories that can represent their belongings are physical objects which company with some life stories.
We are being packaged by these social media platforms which emphasize our self-presentation by organizing their social network sites around user's profiles.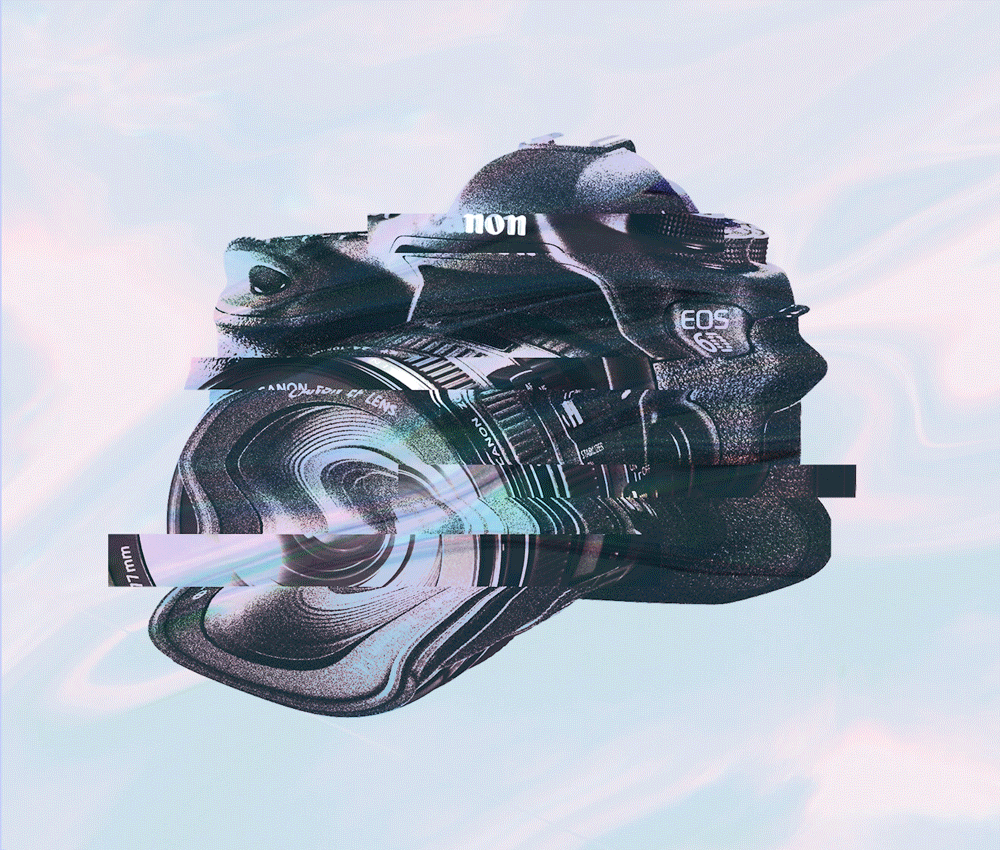 #03
Speculate Design – Identity Installation

In this project, I came up with the concept of making a connection between digital world and reality.

In the installation, I tried to speculate that this system can analysis and deconstruct our multiple identities and display with a form of data visualization. With that, I picked Facebook as a symbolization and developed a series of question to challenge the audience.



Whenever you upload photos or information on the Facebook, it was uploading your identity to social media and create your personality in the network. However, can these digital characters represent you? Are you showing your self-identity or creating an acceptance identity? The purpose of this identity installation is to allow people to see themselves in multiple ways and look into the multiplicity of themselves as well as making connections with each other if they have the same identity. Through the exploration, the audience can rethink about the question who they are and who they want to be.


Capstone
Sharers: Identity Experience Service

To expand the research and explore more about our self-identity, the next step of curriculum development includes the exploration of re-forming our character in the future and offers an approach to sharing and creating experiences that help shape our individual identities.




Why this is important?

Since the scale of our identity has shifted from traditional boundaries of ethnicity, geography, gender or any other apparent categories to a new set of multiple characters in the digital world. The definition of our self-concept is changing by a rapid development of technology which makes us build a variety of digital identity. With this, we encounter various of people every day whether in person, virtually or merely in passing. With the countless encounter, we build our own characteristics and value in these experience. Nevertheless, the more identity we created, the more complicated we are. The potential dilemma of managing and balancing these multiple characters either in the parallel digital world or reality becomes a critical point of how we identify ourselves.


How The Identity Experience Service Work

The identity experience system provides users to stand on another point of view to experience multiple identities from other users. By using our self-identity as a tool, once we can be truthful and objective about how we view ourselves, without placing various filters on the outcomes, we are then better able to have clearer pointed interactions outwardly to construct ourselves.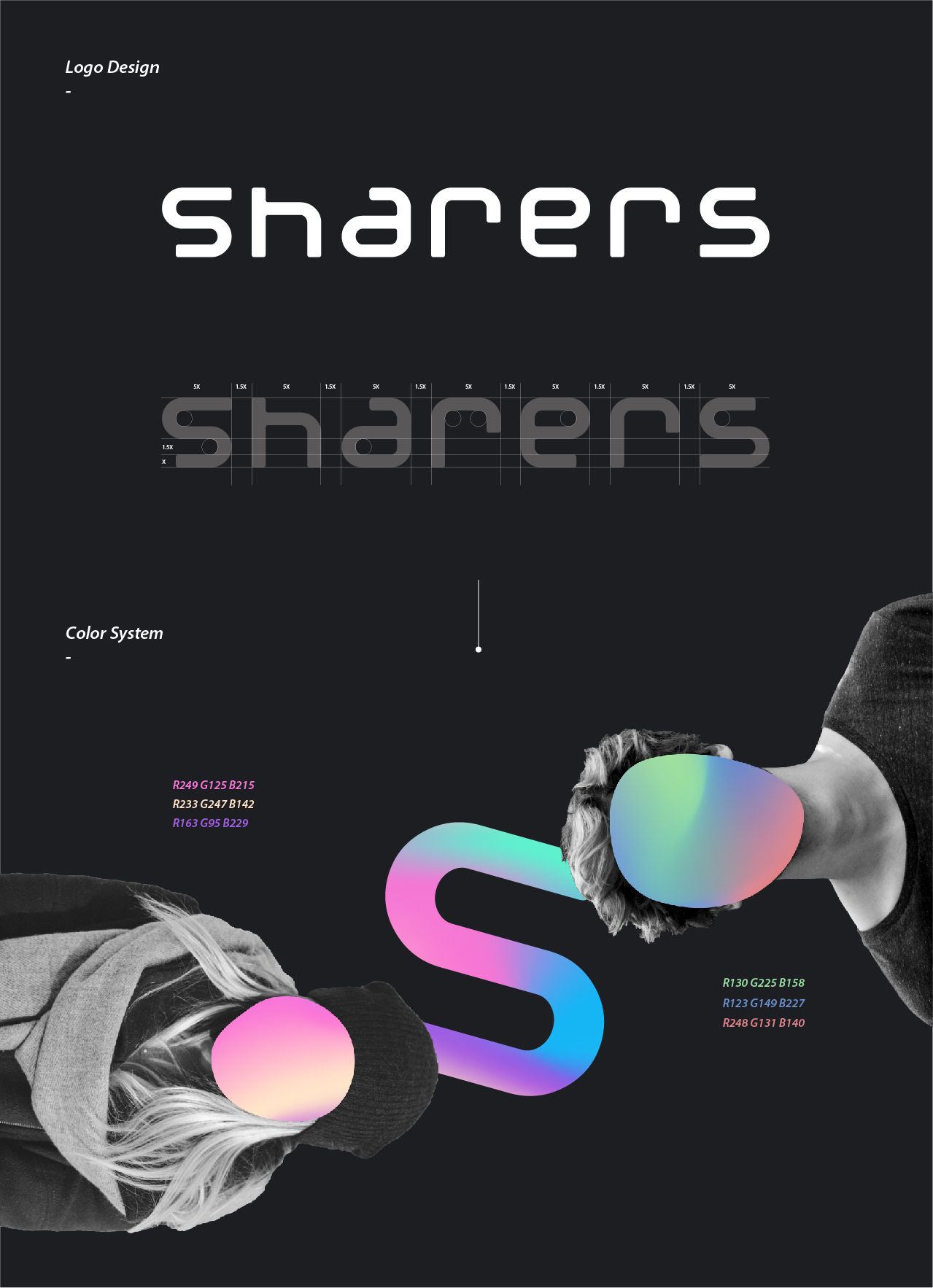 Overview

2018
-Graphic Design
-Illustration

Objective


Mood of the Year is a calendar of a series of emotional illustration collection. The calendar card for each month is reusable that can be torn off and become a bookmark. Inspired by nature and street view from Taiwan, the book aims to bring harmony, purity, and elegance to the viewers.